Overview
There is no doubt that The Subway is one of Utah's finest slot canyons and indeed word has gotten around. To help protect the canyon's fragile riparian environment, Zion National Park only allows 60 people in per day.
Jump to: How to Get a Subway Permit
In my opinion, the best way to experience The Subway is from the top down. This route begins at Wildcat Trailhead, ends at Left Fork Trailhead and includes two rappels.
However, if you don't have the gear and/or technical expertise to go top down, then bottom up suffices. You will miss the Upper Subway but the Lower Subway is arguably more photogenic.
In this guide, I will share best practices for securing a permit and show you how to hike to The Subway from Left Fork Trailhead, out and back.
Quick Facts
How to Get a Subway Permit
During High Season: April – October
Zion National Park runs an "advance lottery" for The Subway for most of the year. Applications are submitted online, three months in advance of the day of your trip. There is a non-refundable $3 fee to apply.
During the Offseason: November – March
From November through March, you can snag a reservation online without having to participate in a lottery. Available slots are shown on a calendar and you can create a Zion Wilderness Reservations Account to grab a permit.
Demand during the offseason is much lower, which is why the park service pauses the lottery approach. The air and water temperatures are much colder during this time of year, so plan accordingly and proceed at your own risk.
Hiking to The Subway From Left Fork Trailhead
In November 2020, Jason, Justin, and myself hiked to The Subway from the bottom up.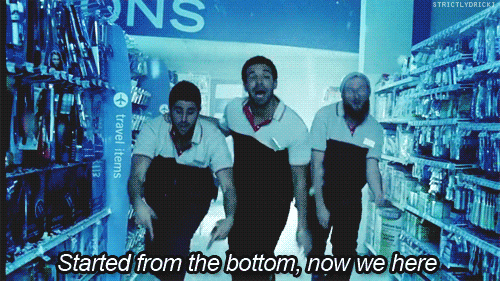 While Jason and Justin finished their breakfast in Springdale, I drove into the park to convert our reservation to an actual permit at the Visitor Center.
It was a beautiful sunny day with highs in the 60s and the parking lot was full.
The ranger at the permit office mentioned that search and rescue operations don't take place at night and asked if our group was prepared to stay the night in the canyon.
It took about 30 minutes to drive from the Zion Canyon entrance to Left Fork Trailhead, off Kolob Terrace Road.
As we assembled our gear at the trailhead, a truck full of rangers showed up and asked to see our permits.
"You guys probably know this but you're getting a late start," one of them said. "We had to rescue a group like yours yesterday. Make sure you remember where the turnoff is to exit the canyon."
We joked about throwing in the towel and going home.
Instead, we took the warnings in stride and started our hike at 12:15 p.m. Of course, we made sure to boogie so we would make it back to the trailhead before dark.
Much of the "trail" through the canyon is interrupted by stream crossings, boulders, low tree branches, and difficult to navigate twists and turns.
The first mile is a steep descent of about 400 feet to the canyon floor. Remember, you have to climb back up this portion at the end! It's a gut buster.
For the rest of the hike, you meander up Left Fork North Creek's rugged banks and gain 800 feet.
I can only recommend this outing for experienced, able-bodied hikers in good physical condition.
We reached the somewhat iconic travertine waterfall at 1:45 p.m.
Then, we entered The Subway at 2:15 p.m. Gadzooks, we moved fast!
We were not alone in The Subway but the other hikers were very courteous and gave our group some time alone to take photographs.
On the way out, the mid-November sun was shining directly in our faces and it felt great.
We packed neoprene socks rented from Adventure Plus in St. George but we didn't end up wearing them.
Had it been a few degrees colder, we would have needed them.
It only took us 4 hours, 15 minutes to hike The Subway out and back from Left Fork Trailhead. As I mentioned, we zoomed! I would plan for 6-8 hours unless you are part gazelle like my friends.
Map
Location
From St. George, get on I-15 northbound and take exit 16 for State Route 9.
Continue for 12.5 miles then turn right in Hurricane to stay on State Route 9.
Continue for 6.3 miles then turn left onto Pocketville Road in Virgin.
Continue for 0.8 miles then turn left onto Kolob Terrace Road.
Continue for 7.4 miles then turn right and park in the dirt lot at Left Fork Trailhead.
Resources
Guidebooks
Topo Maps
Links
Photos
More Great Hikes Near St. George
---
Want to hike Utah's best trails? Check out our other Utah Hiking Guides.